How to avoid stress at Christmas time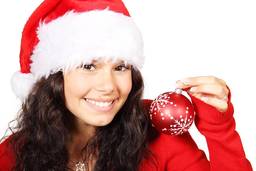 We often tell ourselves that December is the most wonderful time of year. It's Christmas. It's the holiday season. There's plenty to see and do. There's sales in the shops...

But according to a recent Groupon survey, 71% of mums and dads experience stress at Christmas time with anxiety starting to build around 18th December. Almost half of study participants put this down to financial stress; with finding the right present for the person a close second!

Christmas should be spent enjoying time with loved ones. We're set for a scorcher this summer so it's a great opportunity to take time out and de-stress over the Christmas holidays. Here are some top tips to help manage your stress over the next few weeks:
1. Shop Online – Avoid the stress of a packed mall and take the opportunity to think about what you need and search for the best deals by comparing prices across different websites.
2. Consider Secret Santa – It's a great way to cut costs and also adds an element of fun.
3. Get a good night sleep – We all know it, but rarely do it. This time of year with much is going on, you'll feel better and more productive after an early night.
4. Set a budget – And don't deviate from it.
5. Take time out for yourself – If it's one day, or maybe just an afternoon, go for a walk around the park, read a book, head to the beach or treat yourself to a massage. Make time for you to forget about Christmas. Self-care is still very important at Christmas time.
6. Breathe – If it seems like it's all getting too much, inhale through your nose for 4 seconds, hold your breath for 7 seconds and breathe out through your mouth for 8 seconds and relax!
Hypnotherapy can also help you cope with stress and anxiety at this time of year. For more information about how hypnotherapy can help you, please contact the expert contributor.