Choosing the best retreat for you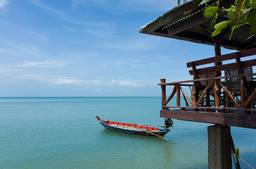 Do you want to escape and sink into full relaxation? Are you looking to surround yourself in beautiful tranquil surroundings with people who share your passion for health and wellbeing? Perhaps you want to open your mind and find your passion?
Whatever your goal is, there are plenty of different retreats to suit all kinds of outcomes depending what you're looking for. You may be trying to learn something new about yourself, to challenge yourself in a different environment or to achieve full relaxation and a well-deserved break.
If you have annual leave coming up and you're not sure how you want to spend it – you may like to unwind at a retreat with like-minded people.
What is a retreat?
A retreat is generally a week-long stay at a certain location with a group of like-minded people, an organised program, meals and accommodation – all included in a neat little package. However, some retreats don't include all meals, so to avoid misunderstandings and hidden-costs – make sure you're clear on exactly what's included in your retreat package before you set out.
Although there are a variety of retreats to choose from, two key factors that remain consistent is the holistic experience (mind, body and spirit are generally factored into the activities and meals) and retreats generally support spiritual development.
What kind of retreats are available?
There's a whole variety of retreats you can choose from including silent retreats, fasting-retreats, nature retreats, city retreats, marriage and family retreats etc. It depends which retreat will help you to achieve the desired outcome you're hoping for as to which will be specifically the best for you. Some retreats are very basic (many meditation retreats), and some can be luxurious and built for pampering and turning back your physical clock.
Looking for special attention?
Groups can range from three people to 50 people or more. It's always worth finding out how large your group is expected to be, or at least what size on average the retreats are before committing to it. You may also like to ask about the leaders and their qualifications and experience.
For more information search Retreats in the Health4You directory and contact the listing owner directly.