Straighten your teeth and boost your confidence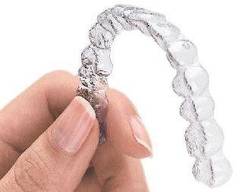 Are you ready for straight teeth?

Your teeth, hair and smile set the scene when it comes to self-confidence, self-esteem and self image. Often, these are the exact same characteristics that you are getting judged by when meeting someone for the first time, at a job interview or on a date!

So going to see an orthodontist (and the local barber) may be a really good place to start. Ever shy of smiling? Or cover your mouth when laughing out loud? Not having the best smile can have a considerable impact on one's quality of life… This is one of the reasons orthodontists recommend straightening teeth in the teenage years, when social identity is being developed and moulded.

Correcting a smile is something that is relatively easy to achieve, is pain free, affordable and most importantly can practically be INVISABLE!
With technological advances such as Invisalign (clear aligner system), Incognito (hidden braces) and clear braces, the "metal mouth" or "train tracks" are no longer the only option. Now it is easier than ever before to get that smile you have always wanted. It's all done with a completely discrete, and sometimes removable braces alternative, which has meant beautiful smiles to thousands of Kiwis of all ages.
The availability of this treatment option and its technological advancement have allowed some orthodontic specialists to obtain predictable, safe and excellent treatment results, in straightening teeth and correcting bite problems. In New Zealand, these specialist dental services are available by specialist orthodontists, who treat patients of all ages - children, teenagers and adults. Trust an expert specialist orthodontist to get you that perfect smile.